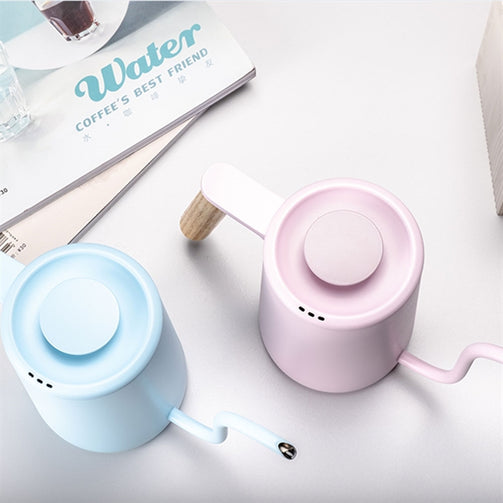 Timemore 泰摩 魚Youth 手沖壺 700ml (冰藍Ice Blue)
Timemore 泰摩 魚Youth 手沖壺 700ml (冰藍Ice Blue)
內含稅金。
Timemore 泰摩 魚Youth 手沖壺 簡介:
壺嘴90度垂直水流專利設計 , 原木防燙手柄握感舒適 , 高密度304不鏽鋼 , 多色彩外觀有別傳統 , 全新設計經典升級
容量:
700ml
尺寸:
11*17cm
材料:
原木把手+304不鏽鋼
重量:
542g
製造地:
P.R.C
保養:
保養一年
Good kettle for pour over methods is vital to brew a really good coffee. Youth Kettle is a perfect choice even for the most demanding coffee enthusiasts who also appreciate good and modern design. 
First of all, its ergonomic handle allows for comfortable use - you won't be fed up with brewing even after your 8-hour shift. Patented gooseneck and spout make it extremely easy to control the water-flow. In addition, the water-flow is stabilized by a sieve structure inside the kettle.
Features:
Material: Stainless steel 304
Capacity: 600ml
Weight: 542g
Color: Ice Blue